Back to Articles
March 5, 2019
Thinking about Doggy Daycare?The benefits are truly great! And Bozeman offers some really great facilities too!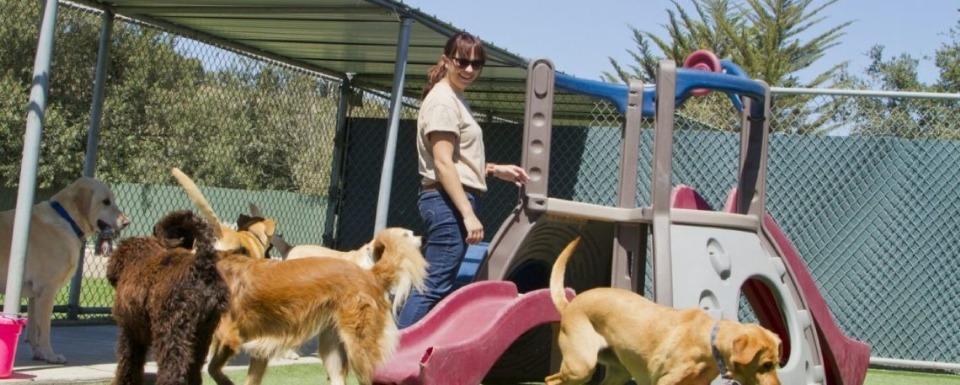 Things to Consider asking First
* Are the dogs merely supervised or do staff members intervene when play gets too rough?
* Is the dog required to follow basic obedience commands given by staff members?
* What type of training do staff members get?
* Does the facility seem overcrowded?
* Under what circumstances is a dog confined to the time-out area?
* What are the provisions for time outs?
* Does the facility have a security fence around the outdoor area?
* Is there sufficient protection inside so that dogs cannot reach the outside door?
* Will the staff feed dogs that get a midday meal?
* Give medications?
*Are titers accepted?
* Is there an outdoor play area? If not, do staff members walk the dogs on a leash?
* What is the staff to dog ratio? One staff member for every 10-15 dogs is the industry optimum but we think it sounds a little light.
* Does the facility have an emergency plan?
* Will your dog be taken to his own veterinarian or to a vet used by the facility?
* Do staff members seem to enjoy the dogs? Show affection to them?
* What is the specific procedure for introducing new dogs?
* Do all staff members have access to and read the information provided about your dog?
* Is there a discount for two or more dogs?
More you may enjoy
March 17, 2016

Addison's
Let's start with a brief overview of Addison's disease. It is the common name for hypoadrenocorticism, or adrenal insufficiency. It is...
March 18, 2012

Pet Food Labeling Rules
These below facts/rules may make feel a little bit like a schlep as they lead to great labeling claims!
March 5, 2017

Vaccinosis
Vaccinosis is actually a disease caused by the over vaccination of your dog. In most cases it is a chronic ongoing,...