Back to Articles
March 5, 2019
Thinking about Doggy Daycare?The benefits are truly great! And Bozeman offers some really great facilities too!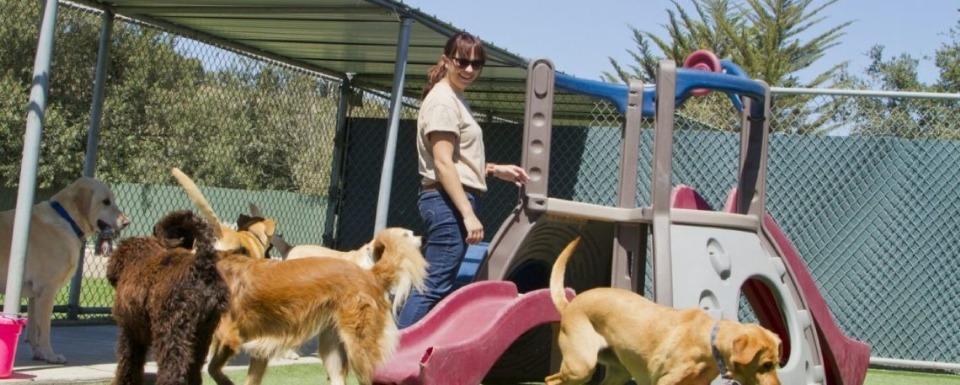 Things to Consider asking First
* Are the dogs merely supervised or do staff members intervene when play gets too rough?
* Is the dog required to follow basic obedience commands given by staff members?
* What type of training do staff members get?
* Does the facility seem overcrowded?
* Under what circumstances is a dog confined to the time-out area?
* What are the provisions for time outs?
* Does the facility have a security fence around the outdoor area?
* Is there sufficient protection inside so that dogs cannot reach the outside door?
* Will the staff feed dogs that get a midday meal?
* Give medications?
*Are titers accepted?
* Is there an outdoor play area? If not, do staff members walk the dogs on a leash?
* What is the staff to dog ratio? One staff member for every 10-15 dogs is the industry optimum but we think it sounds a little light.
* Does the facility have an emergency plan?
* Will your dog be taken to his own veterinarian or to a vet used by the facility?
* Do staff members seem to enjoy the dogs? Show affection to them?
* What is the specific procedure for introducing new dogs?
* Do all staff members have access to and read the information provided about your dog?
* Is there a discount for two or more dogs?
More you may enjoy
September 5, 2016

Fermented Vegies
Much of the vegetation eaten by wild carnivores comes from partially digested and naturally fermented plants in the stomach of whole...
June 2, 2018

The MicroBiome & Health
Inside your dog's digestive tract (and yours), is something called a microbiome. The microbiome is a colony of bacteria that live throughout your...
June 14, 2013

Raw "Extras"
Here's some ingredients you're likely to already have on hand that make beneficial additions to your recipes.