Back to Articles
December 3, 2019
1. Bailey: IntroductionMy second "make-over" (hopefully) using food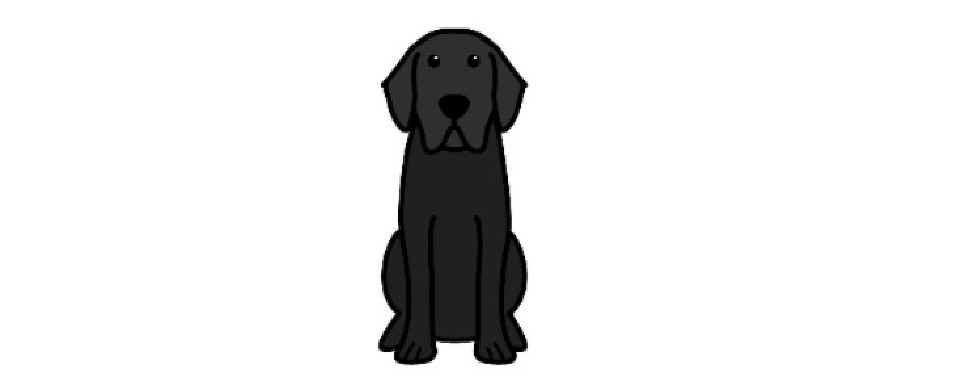 Introduction
it's March 12, 2019
I receive a request for a consult for a dog with chronic itching from Penny & Tim Roberts of east Bozeman Montana. They feel they have tried everything and are at their wit's end and have searched me out as a last resort after trying many things over the past 2 years with different caring veterinarians.
March 19, I get to meet Bailey and the Roberts.
Bailey is guessed to be approximately 150 lbs but she is so preoccupied with itching and hyperactivity attention deficit that we don't get her on the scale. She is only 3 years old, but I must admit I would have guessed 7.
She is an exuberant, loving and protective Lab/Boarder Collie X Cane Corso Mastiff. Usually such hybrids are very hardy, so I know there must be a history here somewhere that got this little girl so out of whack.
Besides this obvious malady, she is HEAVY. Her large frame hides it well, but I fear for the future of her joints.
Her coat is greasy & tacky and smells. She has micro dandruff all through out her coarse coat.
Her eyes exude yellow discharge at the corners and her ears are smelly and waxy. The flesh between her toes is swollen.
These things are secondary and go nearly unnoticed to her concerned family however, as why they are seeking me out is to help them with Bailey's bloody lick-granulomas an ALL FOUR LEGS AND SIDES, soars on her abdomen and her INSOMNIA . Yep, you read that right. This massive dog doesn't sleep. SHE CAN'T. She's so unconformable that she stays up all night chewing herself raw and whining. This in turn makes her spastic and unpredictable during the day-just as it would anybody!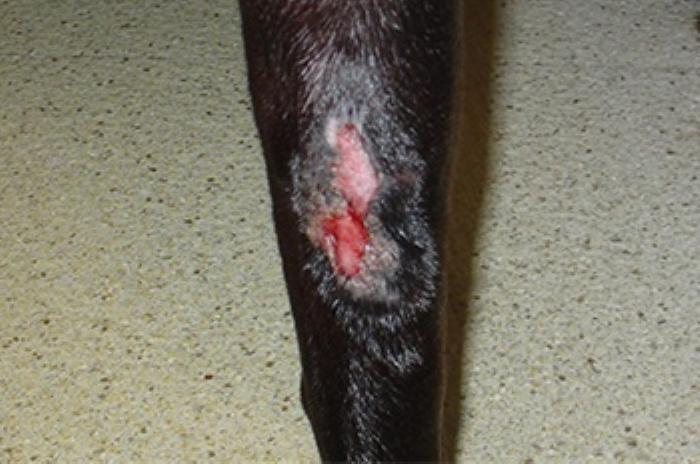 She has been prescribed sleeping pills to no avail so the family , frankly sedates her with 6 Benadryl a night so that they at least get some rest.
Pharmacological attempts have included antibiotics and steroids that only created worsening symptoms upon ending a course. Cone collars, leg wraps,
topical
s, baths, sprays of various solutions were also attempted.
Apoquel, the latest hot-button pharmacological, offered no relief.
Bailey's food history was what her family thought was the best for her and the best they could find. They conveyed to me urgently that they had "TRIED EVERYTHING! : g
rain free, lamb, fish, Iams, Pedegree, all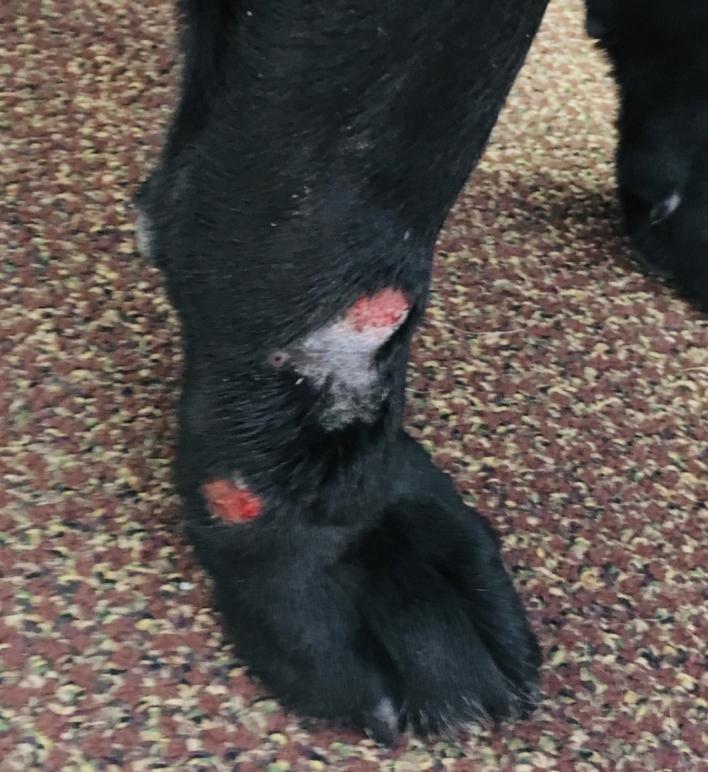 the Kirkland Organics, even prescription formulas." Their level of
frustration
and concern for their dog was palpable. These folks were passionate about
helping
their girl!
A little background on the family: The Roberts are
amazingly
generous, ambitious, hard working folks that are actively raising their second family. Yep, their first is all grown and has
successfully
flown the nest so naturally Tim and Penny decided to adopt 2 kids that needed
love
,
guidance
and a home. And what makes a house more a home than dogs!?! Bailey is one of a pair of dogs that are dearly loved by the kids. Not only are these dogs loved, they are also part of the family's mountain home security
alerting
them of moose, bears and most
importantly
mountain
lions that frequent the property.
Will I take on this case they inquire?
Heck yeah! It won't be a
pleasure
cruise, but I'll give it a shot.
I set up another appointment with them in the near future so I can think on the info they've given me and set out to find a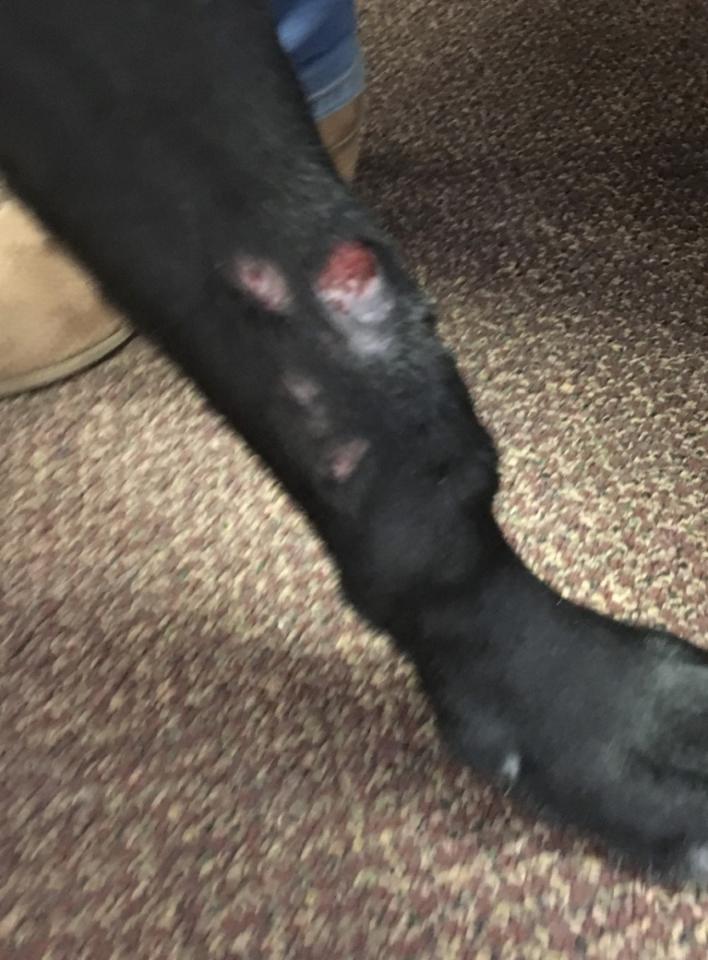 partner in crime
More you may enjoy
June 3, 2018
Giardia
Giardia can cause infection in dogs, and can be contagious to other species as well, including humans. In healthy dogs, with un-compromised...
September 5, 2016

Fermented Vegies
Much of the vegetation eaten by wild carnivores comes from partially digested and naturally fermented plants in the stomach of whole...
June 4, 2012

Vegetables
Have you been told not to give your dog people food? But you've probably also been told (more than once) to "eat...