Back to Articles
December 23, 2019
4. Team Bailey: New PartnershipFinding a sponsor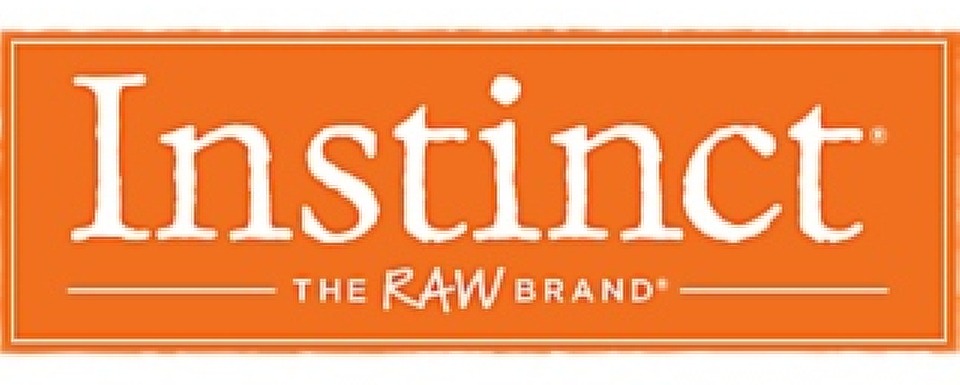 The search begins and the regimen created
Bailey is only 3 years old, yet she looks like she could be anywhere from 6-8 years old.
She's over weight by about 20 pounds and her black coat is dull, tacky to the touch and stinks.
She has raw open sores on all four legs, her groin is hot to the touch, she is missing hair in large patches along her back, she has muzzle acne, and her eyes have a yellow discharge reminiscent of conjunctivitis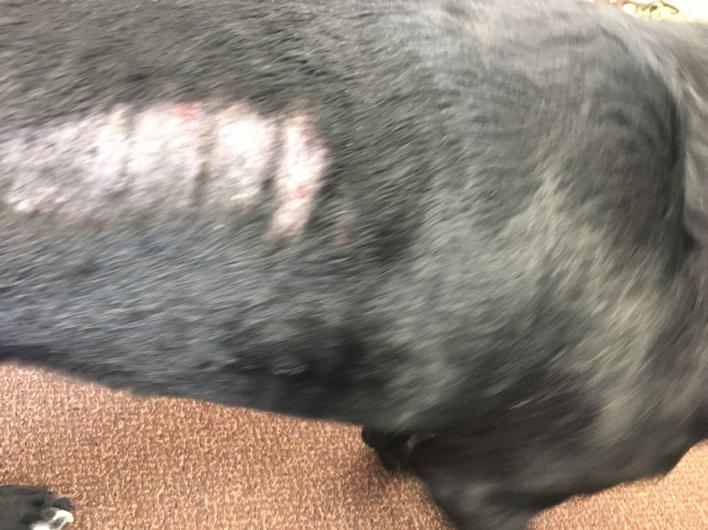 Other than that...her life is pretty darn great though!
She lives with a family with kids that adore her, she gets to run and play with the other family dog out in nature, and drink freshwater and roll in poop & dead stuff whenever she pleases.
Foods: Iams, Kirkland, Pedigree, Nature's Domain, organics & grain free's.
Drugs: steroids, antibiotics, Apoquel, Bendryl (the latter for both itching and as a sedative)
Bathing: oatmeal baths, tea tree baths
And they've tried the dreaded cone.
But no use.
And no licensed medical professional can seem to tell them just what's wrong with their dog.
I can hear the gears turning in my head and I'm wondering as I look at this very loved but smelly, patchy, pimpled, soar-oozing dog if her mom, Penny, is gonna think I'm insane when I tell her I'm thrilled with the awful condition her dog is in because I think I can help. Like really, really help.
I have a plan, but Bailey is big, really big. Frankly, this isn't going to be cheap.
Bailey is a poster child for all things gone hay-wired in a gut compromised immune system.
She'd make a great advertising campaign for the right dog food company!
But I need to find that company, a partner in crime for this expedition.
A company that believes in diet make-overs as much as I do, and doesn't mind that I'm not a veterinarian or licensed anything. A company that agrees with species appropriate feeding formulas regardless of what is currently cost effective in the world of ingredient options from excess by-products left over from human consumption in the commercial pet food world.
On March 28 I pen an email and send it to 5 different commercially prepared raw food manufacturers.
I'm blatantly transparent about the amount of meat based foods it will require to feed a 150 pound dog even though she will be on a weight loss plan.
As I wait to hear back from someone, anyone, I begin to calculate the food consumption needs for reals.
I calculated
Bailey's
11 month rehabilitation to take
60 lbs low glycemic kibble

32 oz of fish oil

48 oz of powdered collagen
180 capsules of deer antler velvet
2 pounds diatomaceous earth
64 oz of hemp oil

1,149 pounds of commercially

prepared

raw frozen food
I would need about 1,200 pounds of commercially prepared raw food.
I also had to get the Robert's blessing. Making an example of a family member, dog or other, can be invasive.
There's the bi-monthly check-ins, then monthly weigh-ins, the photos, which are particularly hard on Bailey who can't sit still, and one's name going public. The cost of everything not getting sponsored, and finally a television commercial production at the end that will be broadcast and used on some manufacturer's website & FB page.
It's a big commitment.
The Robert's said yes, without hesitation. Way cool!
(wonder now if they realized what they were in for?)
Within the same business day as my emails were sent out, before I had crunched the official numbers, a company called Nature's Variety located in Lincoln, Nebraska, sent me a reply asking what they could do to assist and lending me the use of their own board certified veterinary nutritionist Dr. Wynn, author of Natural Veterinary Medicine.
HOLY COW!
More you may enjoy
February 14, 2012

Puppies & Raw
If your pup wasn't started out off his/her mom onto raw, that's OK. It's pretty simple to get going. Here's a...
April 22, 2013

Echinacea
Echinacea alone or coupled with Golden Seal has been a proven reliever of seasonal allergies in dogs for symptoms like...
July 14, 2011

5 Steps to Picking a Dry Kibble
5 Steps to Picking a Kibble (Dry Pet Food )There are plenty of dog food choices out on the market today,...