Back to Articles
Hattie Rex
Unique , original pet custom tags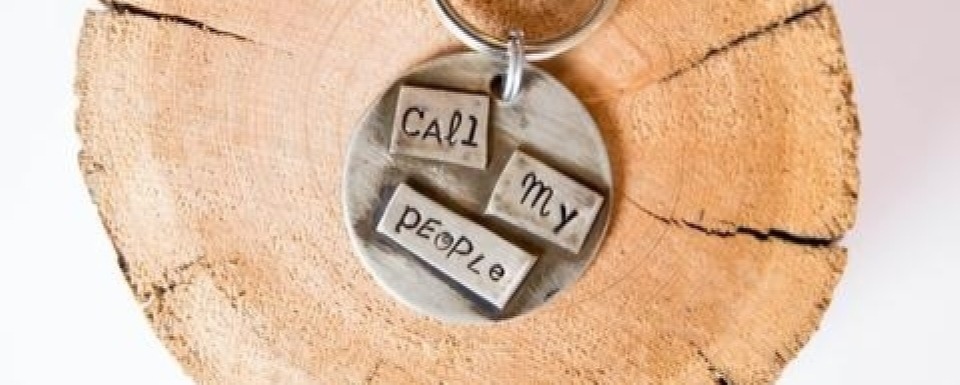 1Q: What drove you to create this part of your business: Hattie Rex Pet?Tessa A:
I was a young woman with her first new puppy that was the center of my world an I wanted all the best for it and an incredible, unique and beautiful pet ID tag that showed how much I loved my dog. But I couldn't find the perfect one. I new I wanted copper, with a special engraving. So I began the process of learning how to make hand stamped metal pieces myself. This process is inherently imperfect, which gives it charm, but it also takes a lot of practice, so I kept working and perfecting my tags and making them for friends' dogs for practice. Next thing I new, I was getting orders.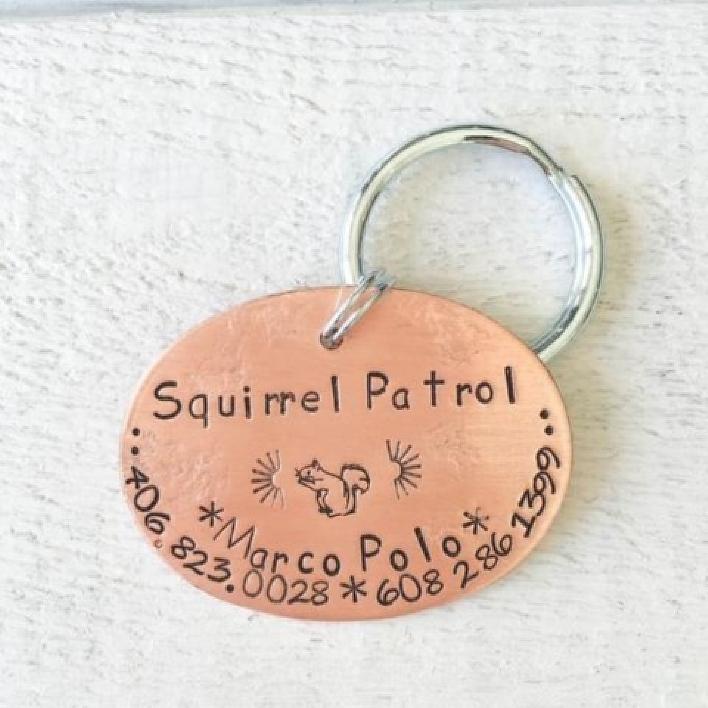 2Q: What inspired the name " Hattie Rex"?Tessa A:
Well, originally I was callin my little business "Good Dog" but to my surprise pet parents not only wanted pet tags on chains for themselves, but other items crafted in a similar way. I began making jewelry to order: pendants, charms, key chains sometimes to match a pet's tag and sometimes just because. I needed a name that captured the essence of what I was now doing . I wanted a name that was ambiguous- masculine & feminine, human & canine, vintage &contemporary. So, I made it up. "Hattie Rex"...I feel it's all of those things. ( I'd say Tessa nailed it! )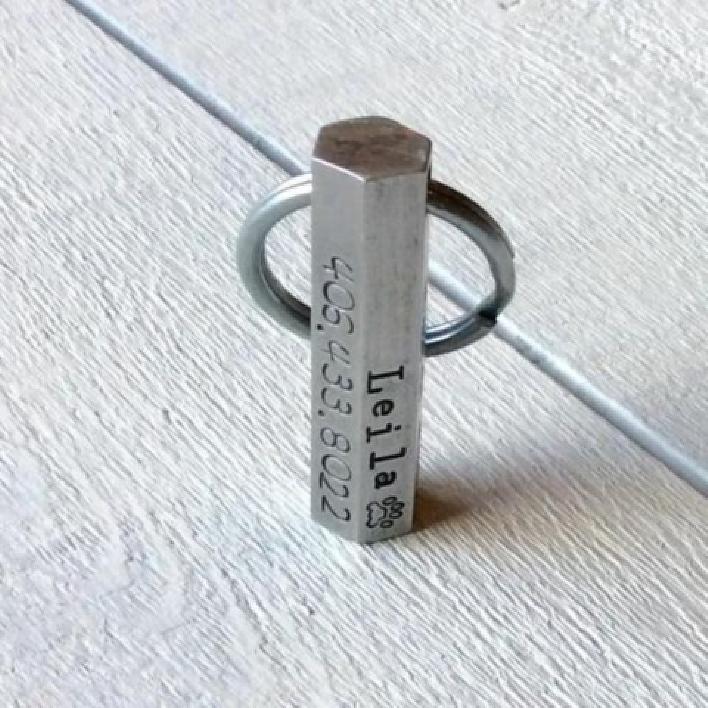 3Q: What standards do you put upon yourself in regards to your product (s)?
Tessa A: That my pieces not only look cute and adorable but also that they stand up to the rigors of say a rowdy 1yr old Lab. I want safety-no getting caught up, function- always legible (these are meant to help get pets home after all), and comfort. Considering the price point they need to be of quality and durable, truly wearable art.
4Q: What was the biggest challenge thus far? Tessa A:
The marketing of the point that these are hand made from start to finish. I hand build every stage.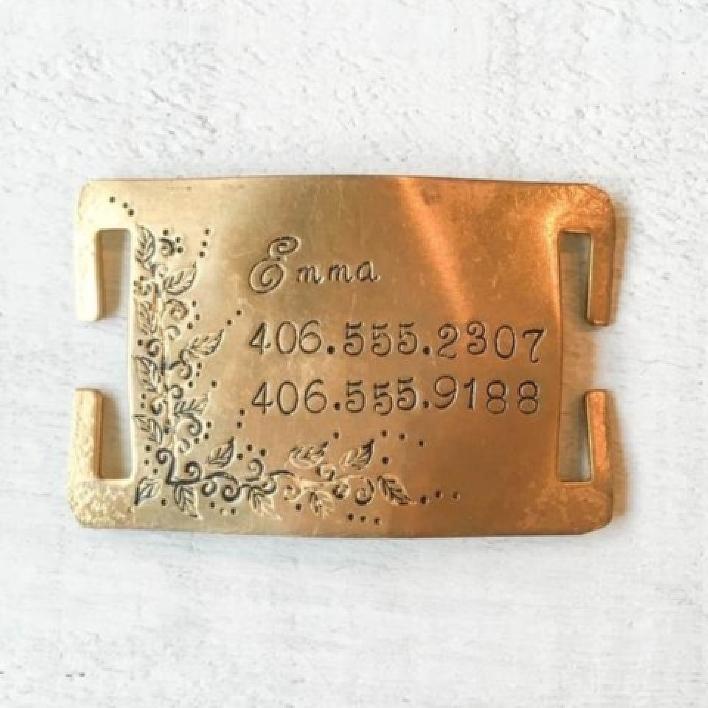 5Q: If there was a product fairy, what would you wish for your biz or product line?
Tessa A: Hmmmmmm. I'd wish for help designing a totally cool, good looking and functional tag silencer so that dogs and people wouldn't have to listen to their ID's jangeling.
6Q: What about the process brings you the most joy?
Tessa A: Outside the box customer requests! We love making custom designs and hearing the nostalgic background stories for those requests. We also love hearing about people's experiences with their Hatti Rex tags, weather it's how much joy they may bring them or how they have withstood their dog's adventures!
7Q: What's unique unto your product that you want consumers to know about?
Tessa A: That my pieces are truly one of a kind. They are build from scratch. It begins with a plain ,flat sheet of copper or silver. We cut, pound & shape it all. We put in the holes, we build the rings, stamp the letters, cut out shapes and solder them on . Start to finish - these are hand crafted just for them.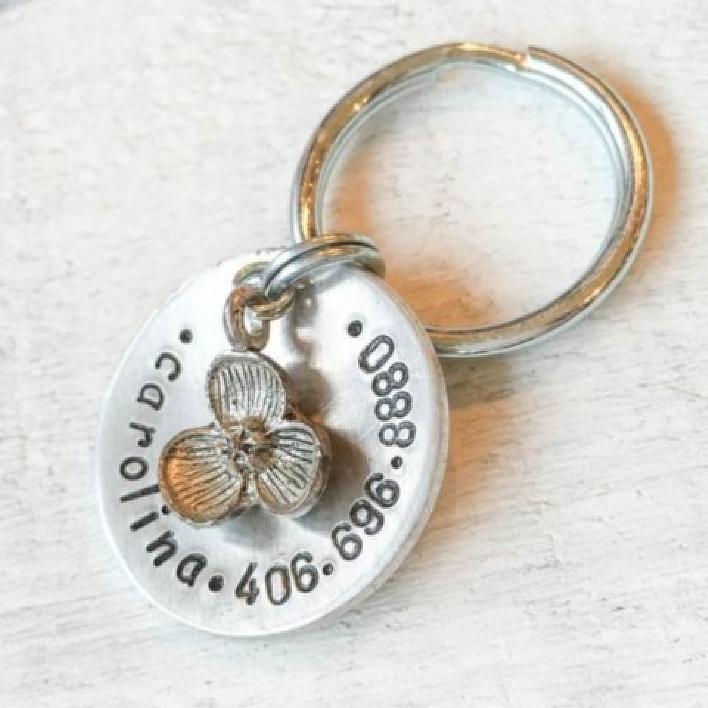 8Q: If you could over-hear a customer comment on your product, what would you most want them to say?
Tessa A: Actually, that they really enjoyed our customer service. That we're easy & fun to work with and of course that they're happy with the product ; )
Hattie Rex pet tags are available to order at Bridger Animal Nutrition in an assortment of sizes and materials or go directly to the Hattie Rex studio down town Bozeman or online at
Hattie Rex
We especially love that they are locally made and that you can chat directly with the artist handling your special requests!