Your West Health Food Store for Pets & Livestock!
"For the People,
By the People,
of Four Corners"
and surrounding neighborhoods!
Open Weekdays 10-7


See More
SCROLL DOWN
Dogs
How We Choose the Dog Foods We Carry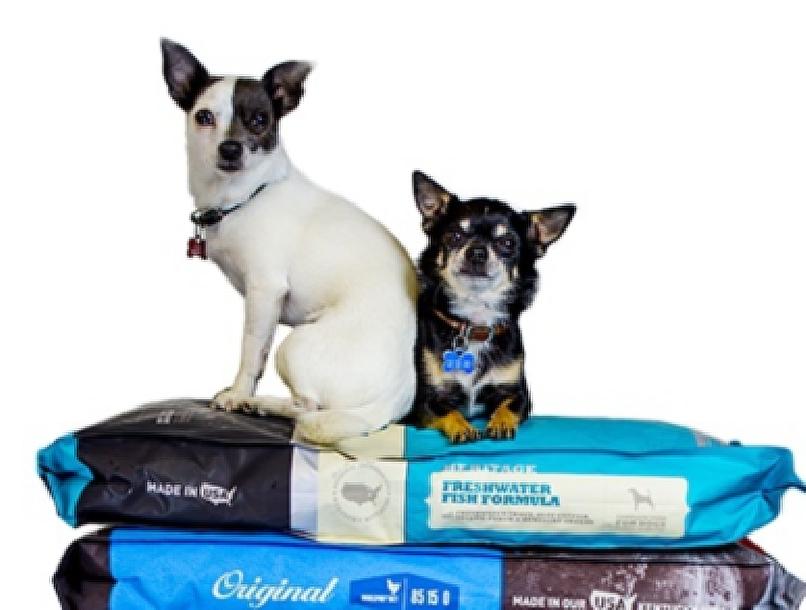 Bridger Animal Nutrition® carefully selects foods from the thousands of premium dog foods available in the marketplace.
Over the last 26 years, we've developed an approach that evaluates the sourcing, nutrition, and manufacturing methods of food.
When choosing the dog foods we carry, we look at 1) the quality and digestibility of the ingredients, 2) the source of the nutrients and 3) the reason behind the formula's foundation. We work with reputable companies who care about the quality of the food they make and are honest in all their communications.
We believe strongly in feeding fresh, whole foods. The Bozeman store boasts 18 reach-in glass door commercial freezers and a walk-in in our warehouse filled to the brim with species appropriate components and blend for cats & dogs. Incorporating raw foods into a pets daily diet adds all sorts of healthy benefits like good bacteria, enzymes, phytochemicals, food-based soluble fibers and antioxidants. Raw food promotes cleaner teeth, better digestion, decreases inflammation, and supports the entire renal system.

We're picky about the brands to carry, if we don't carry a brand....there's usually a reason
With many more in store to choose from
Dog Services We Offer
Questions about what dog products we carry?
Contact Us
We just want to thank you again for helping us solve Niko's digestive issues. Our daily life is now manageable, and even when our dear pup gets into something, we aer able to resolve the issue quickly and easily, instead of spending weeks cleaning up after him. You truly have a gift, and we are so grateful!
Events - Sales - Consulting - Delivery
At Bridger Animal Nutrition®, we are service-oriented and committed to doing not what is fashionable, but what is right by the well-being and longevity of your animals.

Sales
This month of March
Join us in trying
not t
o go insane by indulging in indoor/boredom busting dog toys, paw wax so you can get out there without balling up, and treats for your chickens, because they're going stir crazy too!
Bridger Animal Nutrition® is offering ON SALE:
ZiwiPEak
Stella & Chewy's
Puzzle Toys
Paw Waxes
CHicken TreaTs
Events
March Maddness is like cabin fever here!
Join us in trying
not t
o go insane
by indulging in indoor/bordom busting dog toys,
paw wax so you can get out there without balling up,
and treats for your chickens, because they're going stir crazy too!
If the roads are clear join us for beer, wine, art and education at one of our fun monthly events!
Every event is complimented by sales and door prizes!
PLUS Chick Season is just around the corner, click ANIMALS, then POULTRY to see what our fist shipment will be!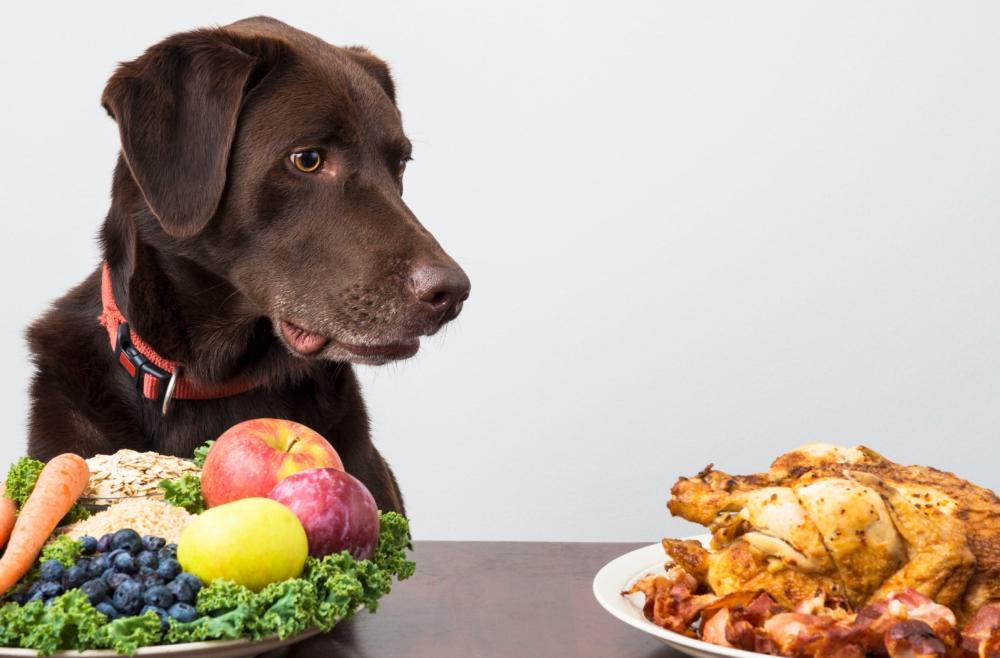 Consulting
Let food by thy medicine
. Personalized animal health and diet consultations are available with our experienced consultant, Libby Burr. Libby received her BS in Equine Nutrition from CSU. Her passion for learning about species defined diets grew and she became certified as a 1)companion animal dietician, 2)a clinical veterinary nutritionist and 3)certified pet food specialist. Over the past 20 years of helping animals heal through dietary changes she has written articles for several journals on both equine & companion animal health. She strongly believes in meeting clients where they are at and respecting everyone's comfort levels . After observing how a pet-parent's appreciation for proper nutrition ignited a need for diet change in
themselves
, Libby became a certified Integrated Nutrition Health & Diet Coach for people in order to help people with their own next step of wellness.
Click the button "Learn More" below to read through our consulting options then please contact us with any questions or to make an appointment!

Delivery
Don't want to drive to the store for just one bag? We'll deliver it free!
We offer FREE in-city-limits Bozeman delivery Monday - Friday.
Restrictions apply to straw, hay and orders over 400 lbs.

Free delivery to Helena happens the 4th Saturday of every month.
Free delivery to Swan Valley Center happens every 4-6 weeks & is weather dependent.
Want to get on my E-Blast DELIVERY REMINDER List?
just email me and ask me to add you & I'll get it done !
We hope our delivery service is beneficial to senior citizens,
new moms, pet parents with disabilities, or any other customers
who may find it difficult to make it into our store for whatever reason.
We're here to help!
Other Stuff We Carry
We carry a few products that aren't directly related to diet & animal health just to provide convenience for our customers.
Check them out by clicking below!
The land of everything good for dogs... I love this place.
Our Difference
Your health food store for pets and livestock®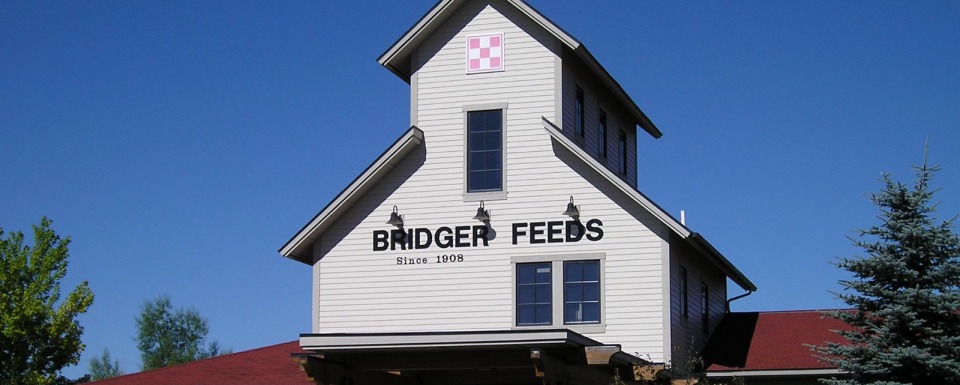 We love what we do, and we hope it shows!
At Bridger Animal Nutrition®, we believe that good health and diet make a happier pet. Our educated and passionate team strive to provide you with the resources, products and services that will bring the most joy and health to your animals. We each have our own stories and journeys with animals, just like you, and take our time to get to know your concerns, goals, limitations and expectations for you and your furry or feathered companions.
Bridger Animal Nutrition® is a small and independently owned, allowing us to be very picky about what we choose to stock. The orders are also small, meaning you'll always be guaranteed a fresher product. We also choose local whenever possible — we love to support Montana made products!
The food products we stock are chosen based the well-being of animals. Nutrition is a fledgling science and scientists are still learning about different nutrient requirements and synergistic relationships and how these affect organisms short term and long term. We keep up with the current knowledge and offer the newest items in nutrition that the market can supply given all the rules and regulations enforced by regulating agencies. We make every effort to keep you informed about what we know and why we choose to carry, or not carry certain products.
USA or Canadian made products

Sourceable ingredients

Species appropriate formulations

Controlled processing

Environmentally conscientious practices

Montana Feeds when possible

Organic Feeds when available

Freshness

Some of our very best products came to us by recommendations or requests from you! So if you want us to try to find something, let us know and we'll get to work!
The "non-consumable" products we carry are chosen from the most current trade shows in North America and are based on functionality and fun! We're happy to special order items, and also look for made in Montana goods whenever possible.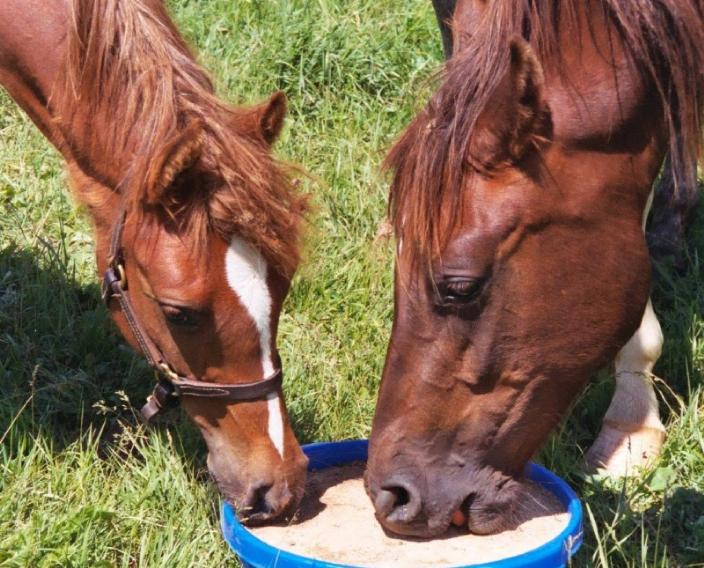 Bridger Feeds has been a mainstay of Bozeman since 1984, contributing dollars, time and energy into our community's fairgrounds, animal shelters, and 4-H club. In order to expand beyond just a feed store, we rebranded in 2010 as Bridger Feeds Animal Nutrition Center. We specialize in the science of diet and nutrition and offer the most current feed solutions for your animals and are constantly adapting our practices as research progresses.
Each living body is unique. There is no best food or brand — only a best fit for your animal's needs and overall health.
Contact Us
I went in today just for dog food and I saw their real of dog coats. I didn't bring my boy with me so I went an addled one of the associates for help with sizing. She told me she had an Aussie too and she knows the struggle. She also told me that if it didn't fit that I could return it if I kept the tags on. We found one that looked like it would be good for barrel chested munchkin- heavily adjustable sides and long enough to reach his tail. It's also water repellent! I brought it home and fit like I dream! Thank you so much for your help!
I'm an avid raw feeder and like to order by the case. At Bridger I can order in bulk and get a discount because they help split the freight.
Contact Bridger Animal Nutrition®: call 406-586-3026 or message below
Talk to our experts!
If you have questions, concerns, are curious about what we carry, or are interested in scheduling a health consultation or assessment — fill out the contact form below with as much information as you can.
You can also visit our stores to get personalized help from one of our amazing staff members.
For periodic e-blasts reminders about delivery schedules, events, workshops & sales, sign up for E-Mails click HERE

BOZEMAN: 501 Evergreen Dr. Open M-F 9-7, Sat 9-5, Sun 10-4
FOUR CORNERS: 186 Garden Drive Open M-F 10-7
See our map below for directions.