Back to Articles
Antler Chews
Meet Bryan Mackie from Antler Creek Wildlife Creations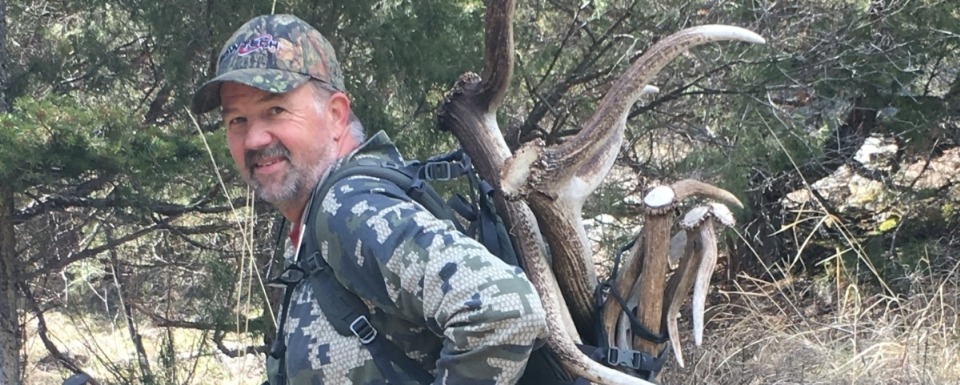 Locally Sourced Antler Chews for Dogs
1Q: What drove you to create this branch of your business: Antler Creek Dog Chews?Bryan A:
I create all sorts of things with antlers like chandeliers, candlesticks, and other decorative pieces. And, we're dog people, so what better thing to make out of my scraps than dog chews.
2Q: What inspired the name " Antler Creek"?
Bryan A: Haha, oh that's kinda like mystery ranch or just a good generic name for places we like to hike and search for *sheds. Sounds nice.
3Q: What standards do you put upon yourself in regards to your product (s)?
Bryan A: Fresher antlers, ours aren't cracked or damaged. And I take care to sand them down so there are no sharp ends.
4Q: What was the biggest challenge thus far?
Bryan A:
Haha...finding enough sheds!
5Q: If there was a product fairy, what would you wish for your biz or product line?
Bryan A: More time for hiking to hunt for fallen antlers.
6Q: What about the process brings you the most joy?
Bryan A: Oh antlers are just a fun medium to work with, and ours are always this year or last year's sheds- always fresh- so I can make a product dogs really enjoy.
7Q: What's unique unto your product that you want consumers to know about?
Bryan A: With our antlers you get a better bang for you buck. Our large &extra larges are by far bigger than other suppliers, plus our antlers are in good shape, and they're locally found. And I'm careful to sand all sharp edges.
8Q: If you could over-hear a customer comment on your product, what would you most want them to say?
Bryan A: The truth. How much their dogs enjoy the antlers, how long they last and what clean, white teeth their dogs now have!
Bryan's Antler Creek Dog Chews are available at both Bridger Animal Nutrition stores in deer and elk and in an assortment of sizes. We especially love that they are locally sourced!
Thanks Bryan for all your creativity and commitment to quality.
*sheds are fallen, or "shedded" antlers from deer, elk, antelope or moose.
More you may enjoy
March 14, 2012

Milk Thistle
Milk thistle is well known as a "liver herb" both for humans and pets.Milk thistle contains a flavonoid compound called "silymarin" which...
September 5, 2016

Fermented Vegies
Much of the vegetation eaten by wild carnivores comes from partially digested and naturally fermented plants in the stomach of whole...
June 14, 2013

Raw "Extras"
Here's some ingredients you're likely to already have on hand that make beneficial additions to your recipes.