Back to Articles
Pat Burton of From Earth to Dog
All-natural, individually crafted shampoos for pets.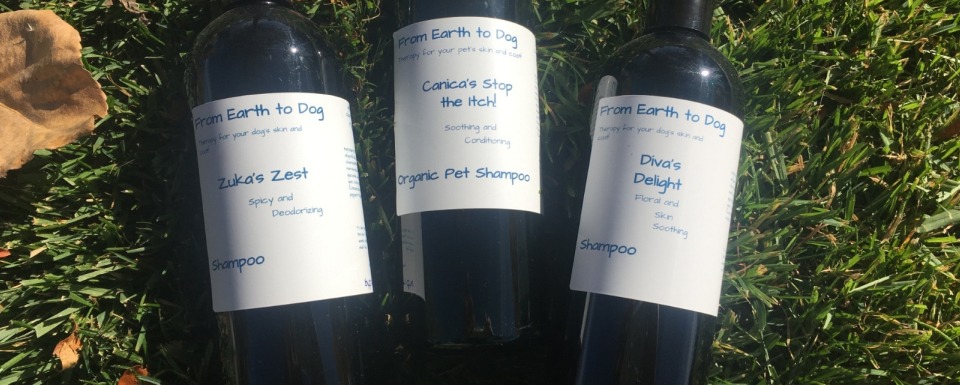 You've heard me mention "species appropriate diet", well checkout these species appropriate hand crafted shampoos!
1Q: What drove you to create this exquisite line of all natural shampoos?Pat A:
I had a beloved dog, Canica, that had a poor reaction to a rabies vaccine that left her skin impaired. Frequent bathing was required , however the shampoos stripped her coat and yet still somehow left a residue on her. She was a Keeshond - a double coated breed, and it was
very i
mportant not to leave any residue. Thus began my journey to create the product my dog so needed. And in doing so, I learned that all bathed animals deserve and need a product that is gentle and works with their body not against it.

2Q: What inspired the name " From Earth to Dog"?
Pat A: I wanted to remind people that Mother Earth provides all we need, especially for our unadulterated pets. From Earth to Dog symbolizes a mother's caring for her beloved offspring.
3Q: What standards do you put upon yourself in regards to your product (s)?
Pat A: Purity and Quality. The finest ingredients without compromise. This includes water. And next is especially important: - In the right proportions for animals!
4Q: What was the biggest challenge thus far?
Pat A: Education. Educating the public about chemical awareness and how they effect our pets topically, even the "good ones" like essential oils- in the wrong hands, in the wrong proportions can harm. But oh how they can heal if done correctly!
5Q: If there was a product fairy, what would you wish for your biz or product line?
Pat A: Oh! I would wish for a chilled storage unit big enough to hold all the organic *hydrosols I desired in bulk!
That way I could come up with many different blends to help all the pets out there.
6Q: What about the process brings you the most joy?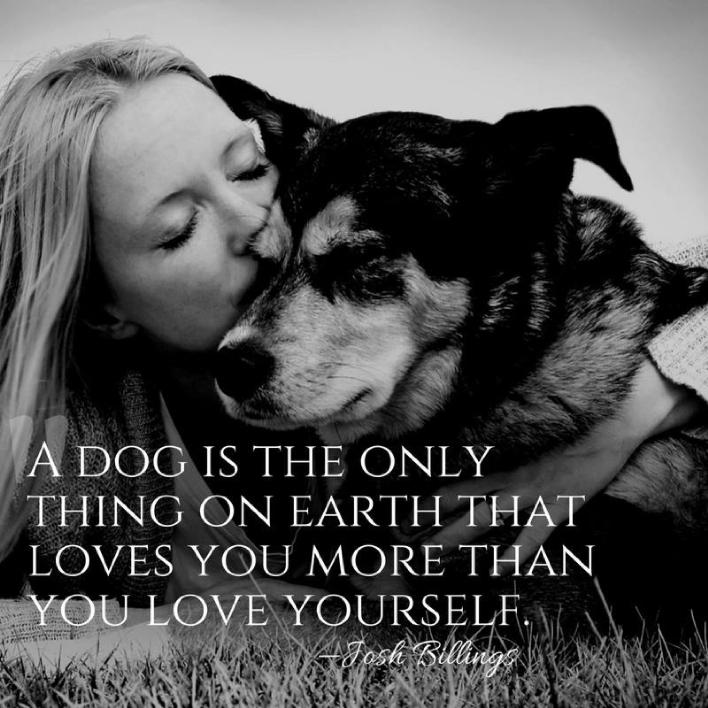 love of dogs

Pat A:
Simple. The RESULTS. ( I can hear Pat's smile through the phone line BTW)
7Q: What's unique unto your product that you want consumers to know about?
Pat A: That I really, really care. I care about the end product way more than the profits or the business. I truly care about animals. I truly care about their wellbeing. This isn't about me, it's about them.
8Q: If you could over-hear a customer comment on your product, what would you most want them to say?
Pat A: That my shampoos are safe and effective. And that's what they say! They have changed pets lives.
Pat's shampoos come in a variety of formulas.
Thank you Pat Burton for products made with such love and care it's palpable!
From Earth to Dog products are available at Bridger Animal Nutrition stores.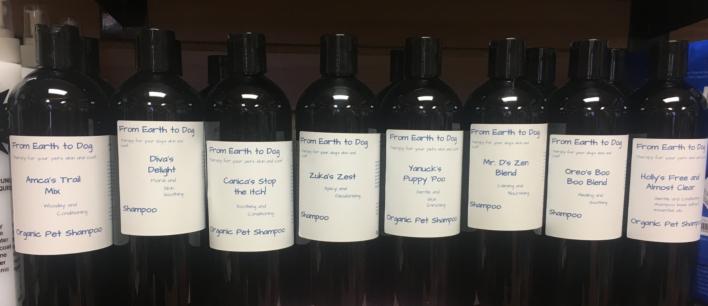 shampoo varieties
* Hydrosol- "flower waters," produced by distilling fresh leaves, fruits, flowers, and other plant materials