Back to Articles
November 16, 2015
Struvite Crystals in Pets Managing Struvite Crystals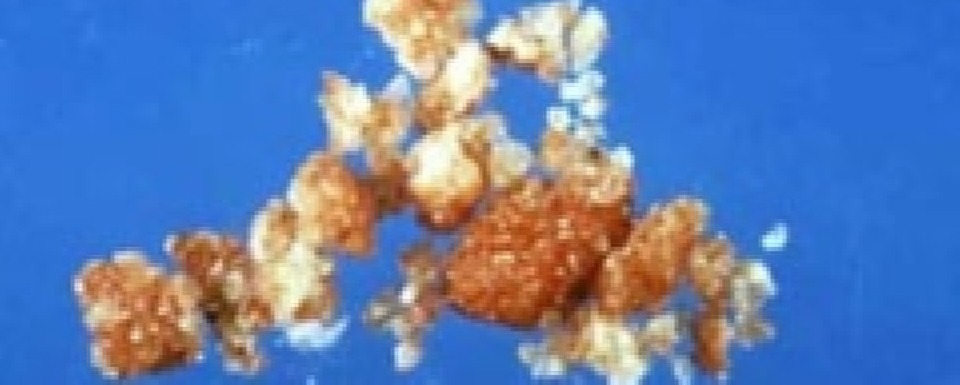 Goals for management
Struvite stones can be caused by alkaline urine, steroid therapy, abnormal retention of urine, a urinary tract infection, or another disorder of the urinary tract. Common symptoms include frequent urination, straining to urinate, urinating in inappropriate places, cloudy or bloody urine, and increased thirst.
Diagnosis of a stone will include manual palpation of the abdomen, urinalysis, a urine culture and sensitivity test, x-rays and ultrasounds.
If urine flow is completely blocked, this is a medical emergency and you should have your pet seen by a veterinarian right away. Otherwise, the situation can often be managed with medication and dietary adjustments.
To reduce urine pH – which is the goal in most struvite situations – you must feed your pet a low-carb, grain-free, potato-free, species-appropriate diet. When dogs and cats who are designed to eat meat are fed a grain-based diet or a starch-rich diet, the starch alkalizes urine pH, which can lead to the development of struvite crystals and stones. Sometimes, surgery is required to remove stones in the urethra, ureters or bladder.
More you may enjoy
June 3, 2011

freeze dried diets
light weight & still enzymatically active, they're pricey...but darn convenient considering the health benefits.
June 20, 2009

Pie Chart
A Raw diet is made up of components.The components of a diet are 1) Muscle meats 2) Bone 3) Organs 4)Vegie/fruit/herbs If...
January 10, 2012

Liver Disease Diet
Diets for dogs with liver disease should be formulated for your dog based on the specific diagnosis provided by your veterinarian....