Back to Articles
June 18, 2000
"Easy Button" Raw formulationa general over view of one way to feed raw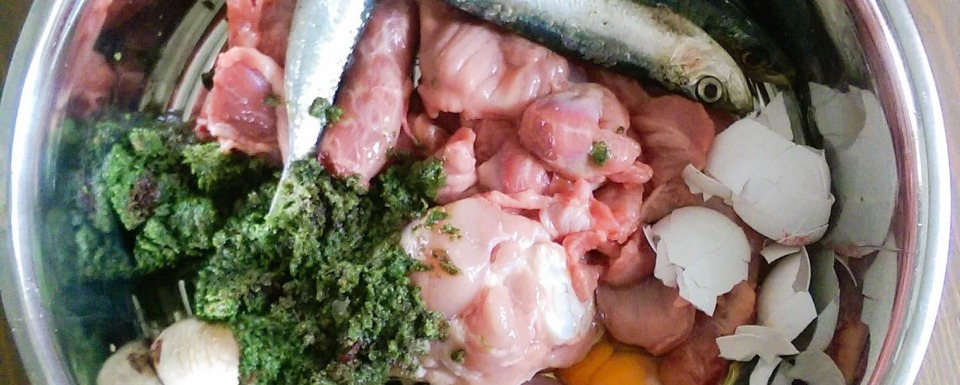 A simple list meant to be rotated and varied
A rotation of different type of meat with foods containing:
50% muscle
10% organ
15% bone (increase this if desired)
20% full spectrum vegetables
5% fruit
Add an EFA
And recreational raw bones
More you may enjoy
August 23, 2011

understanding skin & ear issues
Although skin & ear symptoms may appear suddenly, these problems have been developing over a long period of time, thus there's...
September 12, 2014

Raw Simplified:
Some basic questions answered to help someone begin feeding raw if they're ready for a divorce from dry food.
June 2, 2018

The MicroBiome & Health
Inside your dog's digestive tract (and yours), is something called a microbiome. The microbiome is a colony of bacteria that live throughout your...