Back to Articles
June 18, 2000
"Easy Button" Raw formulationa general over view of one way to feed raw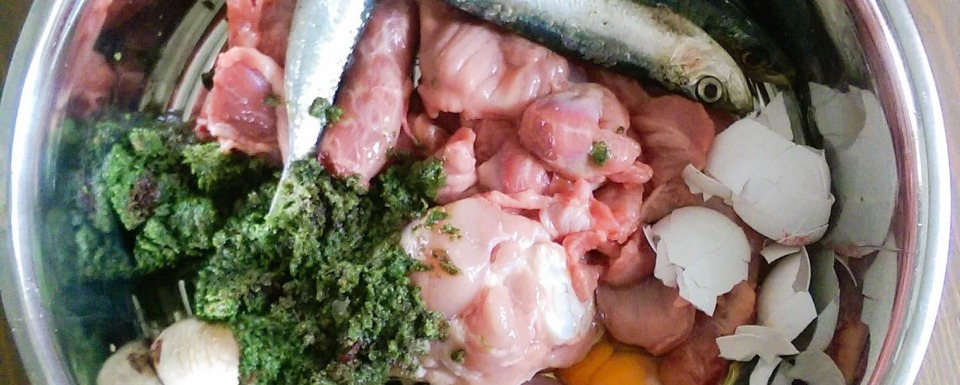 A simple list meant to be rotated and varied
A rotation of different type of meat with foods containing:
50% muscle
10% organ
15% bone (increase this if desired)
20% full spectrum vegetables
5% fruit
Add an EFA
And recreational raw bones
More you may enjoy
June 14, 2016

UTI: canine urinary tract infecions
Canine UTI'sIf you've ever had to deal with a urinary tract infection, you know how uncomfortable and painful it is, so...
June 25, 2012

Don't Forget The Heart
Because it's a muscle, beef heart is somewhat similar to muscle meat, although it's a heavier and more dense muscle. Also,...
November 16, 2015

Struvite Crystals in Pets
Struvite stones are bladder stones that develop in both dogs and cats. The condition accounts for over a third of all...