Back to Articles
June 18, 2000
"Easy Button" Raw formulationa general over view of one way to feed raw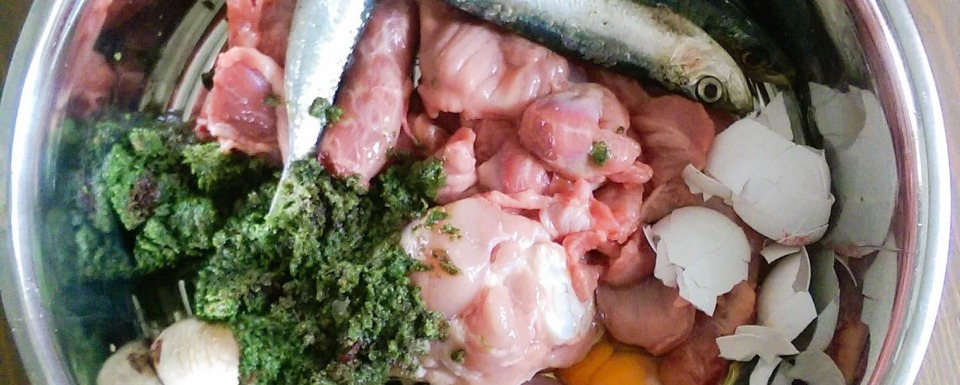 A simple list meant to be rotated and varied
A rotation of different type of meat with foods containing:
50% muscle
10% organ
15% bone (increase this if desired)
20% full spectrum vegetables
5% fruit
Add an EFA
And recreational raw bones
More you may enjoy
June 6, 2012

Meat -vs- Meat Meal Debate
Fresh meat listed as the first ingredient is a pretty good sales pitch. However, consider this: fresh meat (chicken, lamb, or beef)...
June 3, 2018

3 Cancer fighters:
these 3 should be in your diet and your dog's!
May 31, 2018

Pet Food Containers
Yep, you read that right. Not "what's in your pet food?"…but rather, what container are you keeping your pet's food in?If your...