Back to Articles
Homemade Meatballs for Dogs
easy savory meatball recipe!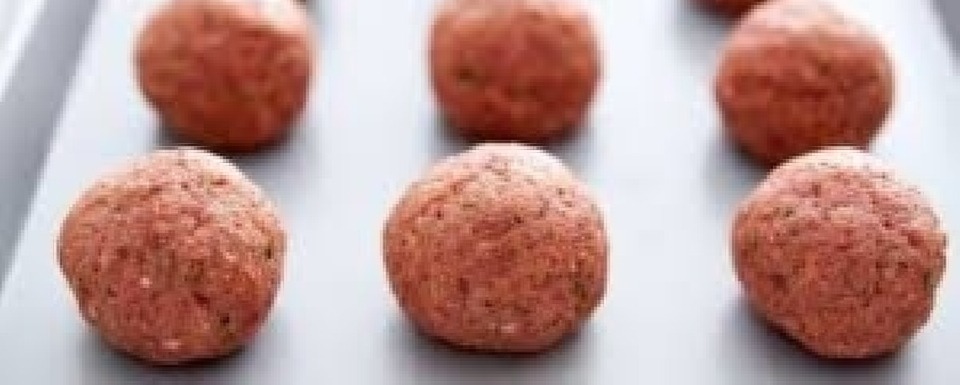 only 9 ingredients!
Ingredients
1/2 pound ground beef
1/2 cup cooked brown rice
1 carrot, shredded
1 stalk celery, finely chopped
1/2 cup frozen chopped spinach, thawed and drained
2 tablespoons chopped flat-leaf parsley
2 tablespoons parmigiano-reggiano cheese
1 large egg
2 teaspoons ground turmeric
Preparation
Preheat the oven to 400 degrees .
Grease a muffin pan or a baking sheet. In a medium bowl, combine all of the ingredients and mix well. Fill each muffin tin with about 1/4 cup of the mixture, or form the mixture into 10 balls and place on the baking sheet. Bake until cooked through, about 15 minutes. Let cool completely on a rack.
More you may enjoy
December 11, 2017

Pumpkin Dog Cookie Recipe
Ingredients:2 1/2 cups brown rice flour2 tbs flax seed2 extra large eggs, lightly beaten3/4 cup canned pumpkin puree (not the spiced kind...
November 23, 2017

Peanut Butter Dog Cookies
These homemade Grain-Free Peanut Butter Dog Treats are quick, easy and make a great holiday gift. They're high protein, use just...
February 10, 2018

Making your own Fermented Vegies for dogs
We puree vegetables for dogs to break down the cellular wall so that they can absorb the nutrients; but are our...