Back to Articles
December 28, 2016
Homemade Meatballs for Dogseasy savory meatball recipe!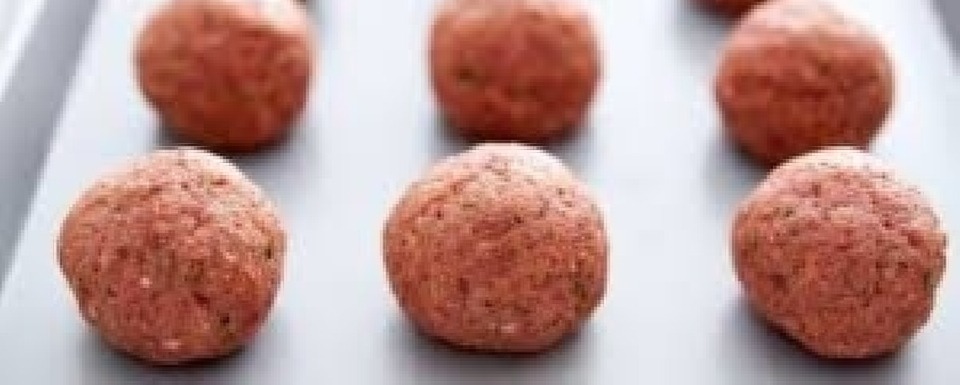 only 9 ingredients!
Ingredients
1/2 pound ground beef
1/2 cup cooked brown rice
1 carrot, shredded
1 stalk celery, finely chopped
1/2 cup frozen chopped spinach, thawed and drained
2 tablespoons chopped flat-leaf parsley
2 tablespoons parmigiano-reggiano cheese
1 large egg
2 teaspoons ground turmeric
Preparation
Preheat the oven to 400 degrees .
Grease a muffin pan or a baking sheet. In a medium bowl, combine all of the ingredients and mix well. Fill each muffin tin with about 1/4 cup of the mixture, or form the mixture into 10 balls and place on the baking sheet. Bake until cooked through, about 15 minutes. Let cool completely on a rack.
More you may enjoy
July 26, 2016

Lung Chip Recipe
This is a step by step for single ingredient all meat treats for your dogs or cats.Below you'll find a way...
June 20, 2009

Pie Chart
A Raw diet is made up of components.The components of a diet are 1) Muscle meats 2) Bone 3) Organs 4)Vegie/fruit/herbs If...
February 10, 2018

Making your own Fermented Vegies for dogs
We puree vegetables for dogs to break down the cellular wall so that they can absorb the nutrients; but are our...